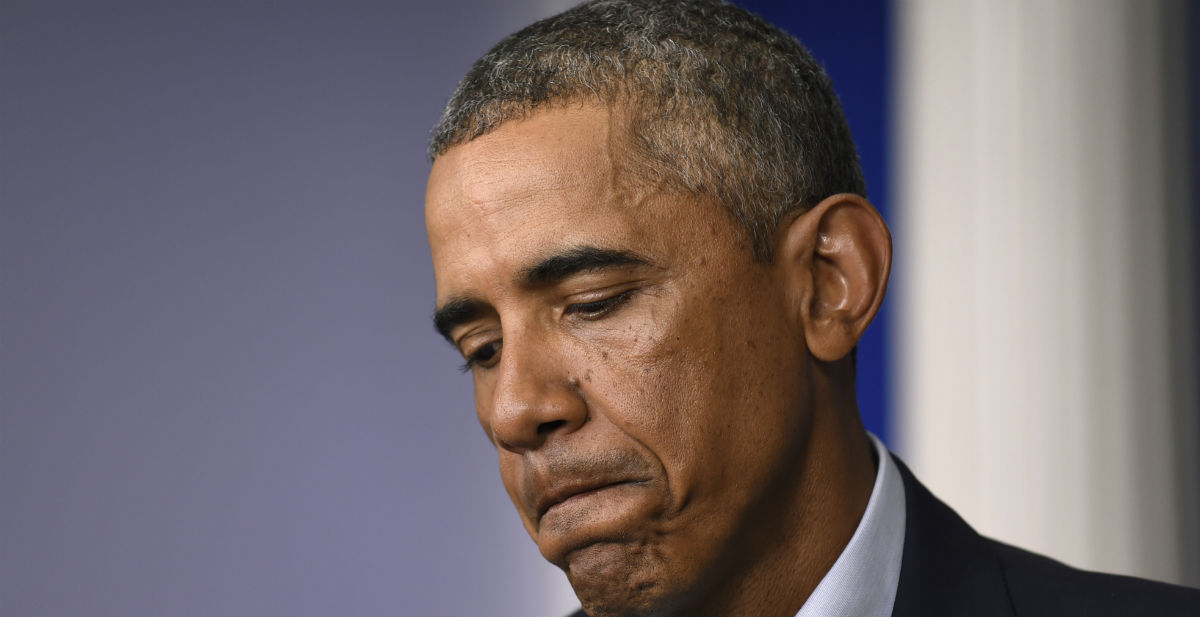 The White House took a subtle jab at the Obama administration's handling of Islamic State forces in a statement released Monday.
"We have actually made significant development versus ISIS– more in the past 6 months than in the years because ISIS became a major threat," a White Home declaration read.The declaration
follows Iraq Prime Minister Haider al-Abadi declaring victory in light of the recent gains made versus the Islamic State militants in Mosul, Iraq's second-largest city.
"I reveal from here completion and the failure and the collapse of the terrorist state of fraud and terrorism which the terrorist Daesh announced from Mosul," stated al-Abadi in a speech.Around 100,000
soldiers consisted of the Iraqi federal government, Kurdish Peshmerga systems, and Shi'ite militias released a campaign to liberate the city in October, according to Reuters. United States forces, including air and artillery possessions, were also used to help the coalition to own out ISIS from Mosul and neighboring Syria.President Donald
Trump has long been a singing critic of his predecessor, Barack Obama, on dealing with ISIS, at one point even calling him the "founder"and"most valuable player"for the terrorist organization."ISIS is advancing even versus Obama's airstrikes. Obama is disengaged and making the Middle East even more harmful," tweeted Trump in 2014.
Here's the complete statement:
Today, Iraqi Security Forces, supported by the United States and the International Coalition, freed the city of Mosul from its long problem under the rule of ISIS. We congratulate Prime Minister Haider al-Abadi, the Iraqi Security Forces, and all Iraqis for their triumph over terrorists who are the enemies of all civilized people.We grieve the thousands of Iraqis completely killed by ISIS and the millions of Iraqis who suffered at the hands of ISIS. We grieve with the Iraqi individuals for the loss of the brave soldiers and Peshmerga who offered their lives to restore life to their country, and we honor their sacrifice. We in the United States and the Global Union are happy to stand with the Iraqi Security Forces and all those who made this moment of freedom possible.We have made incredible development versus ISIS– more in the previous 6 months than in the years since ISIS ended up being a major threat. The victory in Mosul, a city where ISIS once announced its so-called" caliphate,"signals that its days in Iraq and Syria are numbered. We will continue to seek the total damage of ISIS.

Source

http://americanmilitarynews.com/2017/07/white-house-takes-a-swing-at-obamas-handling-of-isis/
Related posts