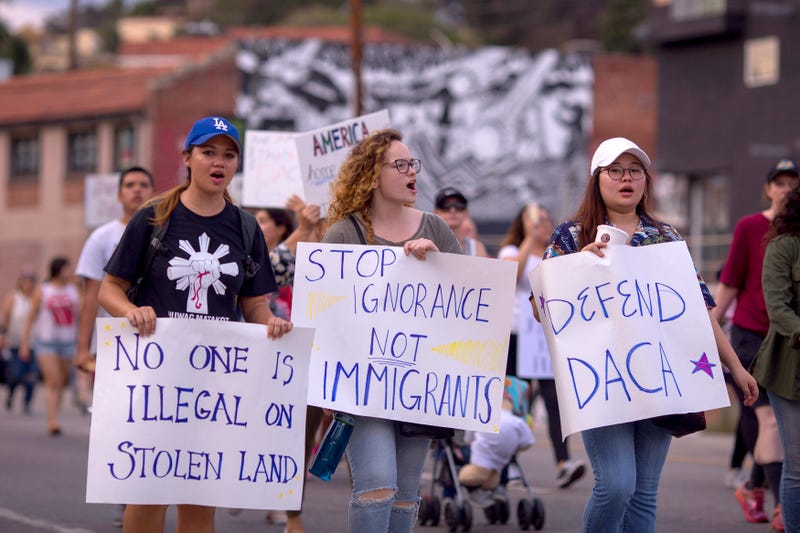 On Tuesday, President Donald Trump announced that he would want to sign legislation that would allow children of unlawful immigrants to remain in the country, which would efficiently extend previous President Barack Obama's Deferred Action for Youth Arrivals program, referred to as DACA. A California federal judge apparently observed the president's modification of heart on DACA and decided that considering that the curmudgeonly old bastard in chief liked DACA a lot, how about he begin the program back up?
That's right: In the middle of the president's lobotomy tour to reveal off his brand-new brain constructed of old pot roast shavings and compassion, Judge William Alsup of the U.S. District Court in San Francisco provided an injunction to reboot the program that Trump planninged to end in September.
Alsup ruled that "the administration should'maintain the DACA program on an across the country basis' as the legal difficulty to the president's choice goes forward," the president composed:"Does anyone really desire to toss out good, educated and accomplished youths who have tasks, some serving in the military? Really!"Such tweets, the judge said, boosted the idea that keeping the program going remained in the general public's interest.On Wednesday, the White Home called the choice "outrageous."
"An issue of this magnitude need to go through the normal legal process. President Trump is dedicated to the guideline of law, and will deal with members of both parties to reach a permanent solution that fixes the unconstitutional actions taken by the last administration,"White House press secretary Sarah Sanders said in a declaration, CNN reports. Trump took to Twitter to blast the choice: "It simply reveals everyone how damaged and unjust our Court System is when the opposing side in a case (such as DACA) always goes to the 9th Circuit and generally wins prior to being reversed by greater courts."
Why you mad, boy? Is it due to the fact that the court is requiring that the program be renewed and you can't push financing for your dumbass border wall down taxpayers' throats– which has been a part of every DACA conversation this administration has had– if the program proceeds as set up?
And remember how Trump swore that he was going to make Mexico spend for the border wall that no one wants? It's an embarassment that some 800,000 immigrant lives hang in the balance while Trump plays "fund my wall" with their lives.
Thank you, 53 percent of white female who voted versus your self-interest to choose this guy president. Thank you.
Learn more at the New York Times and CNN.
Source
https://www.theroot.com/if-trump-is-really-about-saving-daca-then-he-shouldnt-c-1821948891
Related posts